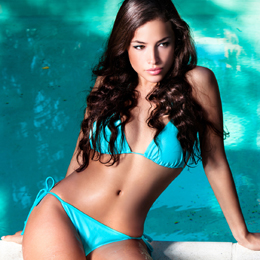 A beautifully contoured stomach is the dream that is desired in our modern society and culture. For many of us, the contour we took for granted in our younger selves becomes elusive after pregnancy, weight gain and normal aging.
When Dr. Debra Stafford performs your tummy tuck, she will tighten abdominal   muscles in addition to removing fat and skin. Also, the staff at Contoured Images Plastic Surgery will coach you for a full year to help you maintain your results.
A flatter and toned stomach are not the only benefits. Significant health benefits also occur. A more confident posture, weight loss and a stronger core are additional benefits that occur after an abdominoplasty.
If you think that you are a candidate for a tummy tuck, request an appointment by calling my Los Angeles location (323) 954-9161 or my Long Beach location (562) 427-1322 or contacting us via e mail.
Who are candidates for a tummy tuck?
Candidates for a tummy tuck are healthy non smoking women and men who have excess abdominal skin and with or without associated fat and weakened abdominal musculature with or without associated excess skin and fat.
Can I have a tummy tuck if I am overweight?
Yes, you can have a tummy tuck if you are overweight or even obese. Often a tighter core will enhance progressive weight loss. And will make exercise much easier allowing for a healthier lifestyle.
What about the scar?
It is true that a tummy tuck results in a lower abdominal scar in addition to a scar hidden inside the edges of the umbilicus (belly button). However, the scar is hidden behind a bikini bottom. Many tummy tuck patients are able to wear bikinis and mid drift baring fashions confidently. The scar is a small trade off for the overall health and cosmetic benefits of a tummy tuck in a good candidate.
How painful is the surgery?
The amount of pain associated with a tummy tuck can vary. However, patients report a tolerable and overall pleasant experience. Dr. Stafford is always available to provide the necessary aids to allow the experience to be a happy and exciting one.
What is the recovery?
Overall recovery is three months although up to two years may be required for the scars to fade and the umbilicus (belly button) to contract.
What can I do if I am not a candidate for a tummy tuck?
If you are not a good candidate for a tummy tuck, you have many options to help you achieve a healthier and improved body. Dr. Stafford can assist you with finding a weight loss plan that works for you including referring you to a bariatric surgeon to aid you in loosing weight via a surgical option in preparation for the tummy tuck. In addition, Dr. Stafford would also be able to refer you to a medical specialist to maximize your health which may allow you to become a candidate for a tummy tuck. There are also non surgical options that can shrink loose skin and help the body metabolize fat. Rest assured there are a number of safe and effective options to help an individual achieve their goals. Dr. Stafford prides herself in helping patients find appropriate and safe solutions to help them achieve their individual goals.
Services within any Budget – Call Dr. Stafford Today!
Fat loss.

Body Shaping.

Buttock, calf and pec implants.

Botox.

Non Surgical Procedures.
CLIENTS & TESTIMONIALS
More than 4,000 of happy customers
Doctors and staff are very friendly. Definitely encourage appointments for better and faster service. Very truthful and honest doctors lead you to succeed any goals you are trying to achieve with weight loss or cosmetic.

My friend referred me to Vivian for Botox and I couldn't be happier! She is so attentive and really listens to what you want. I've been so happy with my results and can't wait to return in the New Year. I make sure to recommend her to all of my friends that's how confident I am in her work!

UpHealth is a great place… Wonderful treatments, and the doctors are always eager to help explain the many options available with their state-of-the-art equipment.
The Vitamin B-12 shots are a great idea and I'd thoroughly recommend everyone add these to their regimen… Great for boosting your energy and overall well-being.
Their waiting area has a nice relaxing pace. A little oasis from the urban pace outside!

Dr. Vivi Stafford is great. Twilight facelift is the way to go. She took the time to explain and do the procedure. Did it today. Will go back for pix in 3 months to see results. Yay!

Dr.Stafford is the Epitome of health and beauty! Her clinic is on trend very beautiful eden atmosphere! She always has a huge smile on her face when greeting her patients and is very attentive to her patients 24/7!
I am very fortunate to have found her clinic, the staff is very organized and they welcome walk-ins without hesitation!

I drove 2.5 hours one way to come see these ladies and it definitely was worth the drive! I feel and look the way I wanted before I walked in. I would recommend theses sisters to anyone who is looking for the royal treatment. Thank you Stafford sisters for making me feel and look beautiful! I will be back soon!

Lyndsay B.

Rancho Cucamonga, CA
Trusted Board Certified Experience
Attention to your needs
Clear communication
Committed to your goals
Privacy safety and comfort